International Conference on Science, Technology, Humanities and Business Management (ICSTHBM-16)

The International Conference on Science, Technology, Humanities and Business Management (ICSTHBM-16) will take place on July 29-30, 2016 at Bangkok (Thailand). It will bring  together Academicians and Experts from different parts of the world to exchange the knowledge and ideas at a common platform to strengthen the Academics and Industry. Whether you are a first time participants or have been to New Horizons before, we look forward to welcoming you to at Bangkok. We are sure you will find it to be another informative and memorable event.
Call for Papers/Posters
Topics of interest for submission include, but are not limited to : Software Engineering, Image Processing, Data Communication and Networks, Mobile ad-hoc and Sensor Networks, Multimedia and Virtual Reality, Grid and Cluster Computing, Cloud Computing, Algorithms, E-Services, AI and Intelligent System, Embedded Systems, Control Theory, VLSI Design, Digital Signal Processing, Fashion Design and Architecture, Management Information System, Supply Chain Management, Project Management for Sustainable Solutions, Adaptive Business Practices, Management of Innovation Processes, Financial Engineering, Physical Sciences, Chemical Sciences, Biological Sciences, language and Social, Literature, emerging Technologies, Reliability Analysis.
The Conference proceeding will be published by McGraw Hill.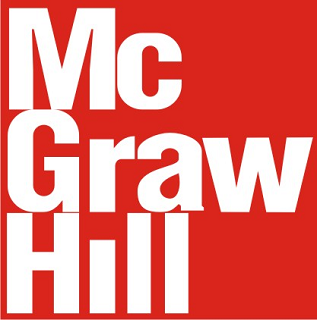 Author who cannot appear for paper presentation at conference venue have the option to present their papers through skype. The author(s) under skype presentation will have to inform the committee while submitting camera ready paper. The conference kit and certificates to such participants will be sent to them by Post.
Venue
The conference will be organized at Chateau de Bangkok, Bangkok.


Important Dates:
First Round
Second Round
Third Round
Draft paper/Poster Submission (.doc, .docx, .pdf)
Mar. 10, 2016
Apr. 10 25, 2016
May15 25, 2016
Extended

Acceptance Notification
Mar. 20, 2016
Apr. 27, 2016
May 20, 2016

Camera Ready Paper Submission (Strictly in .doc or .docx format)
Mar. 31, 2016
Apr. 30, 2016
May. 25, 2016
Registration Deadline
Mar. 31, 2016
Apr. 30, 2016
May. 25, 2016

Conference Dates
Jul. 29-30, 2016 (Distribution of Kits on Jul. 29, 2016 and Presentations on Jul. 30, 2016)
(After May 25, 2016) Only after prior Permission
Please contact at srdglobe@gmail.com or conference@socrd.org

The International Conference on Science, Technology, Humanities and Business Management (ICSTHBM-16) will take place on July 29-30, 2016 at Bangkok (Thailand).The tentative schedule is –
Minute to Minute Program ICSTHBM-16 
The Minute to Minute Program of the conference is available Click Here
Paper Format
Authors are required to submit their Papers in standard SRD format in .doc, .dox and .pdf.  To download SRD paper template please go to Downloads link.  The number of pages should be limited to 06, however papers upto 12 pages may also be considered after paying extra page charges. Once your paper is accepted, the camera ready paper has strictly to be submitted in .doc or .docx file only along with registration fee receipt and filled Copyright Transfer form duly signed by any of the author of concerned paper.
 Submit Paper
All papers to be sent to conference@socrd.org or srdglobe@gmail.com in SRD format.
Plagiarism Policy                                                                    
Plagiarism is the reuse of someone else's published processes, results, or words without explicitly acknowledging the original author and source. We firmly believe that ethical conduct is the most essential virtual of any academic. Hence any act of plagiarism is not accepted.
Best Paper Award
Will be updated during Conference
Keynote Speaker
Dr. K. Srinivasan, Research Coordinator & Faculty of Business Studies, Higher College of Technology (HCT), Al Khuwair, Muscat, Oman
Session Chairs
Dr. Sunantha Prime

Department of Information Systems and Decision Sciences

California State University, Fresno, California, USA.

Dr. Nikhil Rastogi

Professor

School of Sciences,

IFTM University, Moradabad, UP, India.
The Bangkok City Tour

Bangkok welcomes more visitors than any other city in the world and it doesn't take long to realize why. This is a city of contrasts with action at every turn; marvel at the gleaming temples, catch a tuk tuk along the bustling Chinatown or take a long tail boat through floating markets. Food is another Bangkok highlight, from local dishes served at humble street stalls to haute cuisine at romantic rooftop restaurants.
The city's wealth of cultural landmarks and attractions in addition to its notorious entertainment venues has made it synonymous with exoticism. Its historic wealth coincides with its rapid modernization, reflected in the cityscape and the urban society. The Grand Palace, Vimanmek Palace Complex,  thousands of temples, and the city's notorious red-light districts combine draw in 11 million international visitors each year, trailing just Paris and London.
Top Attractions
Grand Palace & Wat Prakeaw
Wat Arun (The Temple of Dawn)
Floating Market
Chinatown (Yaowarat)
Wat Pho
Chao Phraya River & Waterways
Chatuchak Weekend Market
Khao San Road
Soi Cowboy
Jim Thompson's House
Accommodation
List of few suggested Hotels is given below –
Chateau de Bangkok
Bangkok Hotel Lotus Sukhumvit
Hotel Mercure Bangkok Siam
The Seasons Bangkok Siam Hotels
Convenient Grand Hotel, Bangkok
Pathumwan Princess Hotel, Bangkok
Holiday Inn Bangkok Silom
Arnoma Hotel Bangkok
Hotel de Bangkok
Berkeley Hotel Pratunam, Bangkok
Pullman Bangkok King Power Hotel
Novotel Bangkok Siam Square
You can also go for www.airbnb.com for best rates accommodations.
VISA
For more details please visit http://www.thaiembassy.com/thailand/new-visa-rules.php