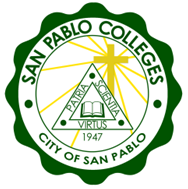 A Memorandum of Understanding (MOU) was entered into between the entities, Society for Research Development (referred to as "SRD" located 3, Nand Vihar Commercial Complex, Rohta Road, Meerut (India) and SAN PABLO COLLEGES (referred to as 'SPC'), a private college located in the Philippines dated 06 May 2022. Both will be referred as "Entities" in this Memorandum of Understanding (MOU).
WHEREAS SRD and SPC share common objectives on research, research development, international research activities and research publications; to intensify research cooperation and collaborations; and to expand fellowship and educational exchanges.
SRD and SPC, as participants in this Memorandum of Understanding, concur on the following:
Objectives

Share the common interest in promoting research, international research activities, and research publications.
To formulate collaborative international research programs.
To successfully carry out the international research activity.
To promote international research activity in the various networks.
To send a representative to be part of the activity program.
Scope of Collaboration

Organize various research activities (research conference activities, research intellectual discussions, webinars, and research competitions). The SPC, as a partner institution, collaborates and/or partners with the annual and regular international research activities of SRD or recommended international research activities.
Any proposed international research activity by any of the partners requires a written proposal. The representatives of both entities agree on the nature, scope, and any other details related to the proposal.
The scheduled and duly approved research activities will be communicated to the partner institution. This MOU applies only to the research activities specifically mentioned herein.
That SRD remains the main host of the event and fulfills the general activity program management and major decision-making. The 'SPC', as a partner institution, becomes part of the program implementation and shall be given major responsibility in any part of the program as agreed upon. Further, the representatives from the entities must engage in regular communication and discussions about the research activity.
That SRD will have the sole right to appoint a chair and co-chair of the conference sessions, whose rights and privileges will be covered in a separate agreement.
The international research activity is solely funded by SRD. The entities are responsible for the expenses incurred by their representatives and employees under this MOU. Other than the explicitly stipulated, there are no sharing of profits and expenses for the international research activity.
That SRD gives 10% discount to 'SPC' on all applicable fees to duly endorse and/or approved research papers for journal publications and/or participants in international conferences/events. The discount applies to all 'SPC' academic and/or non-academic staff who cut off various activities in both institutions which are SRD members or non-members. Regular fees apply to payments not covered by this clause.
That SRD gives priority to participants of 'SPC' in any free international research activities.
The MOU was signed by SRD President Prof. R. C. Singh and SPC President MA. SOCCORO M. EALA. The document was verified by Dr. Jocelyn AC. Barradas (Vice President for Academic Affairs, San Pablo Colleges, Dr. Bernardo C. Lunar (Director of Office of Research, Evaluation and Publication, San Pablo Colleges), Dr. Venus C. Ibarra and witnessed by SRD's governing body members Dr. Rajendra Kumar, Dr. Rohit Khokher and Ms. Richa Singh.