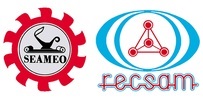 Society for Research Development (SRD) and Southeast Asian Ministers of Education Organisation (SEAMEO), Regional Centre for Education in Science and Mathematics (RECSAM), Malaysia has signed Memorandum of Agreement (MoA) for Academic Collaboration on 25 June 2020 for a period of five years. The MoA will mainly be concerned for:
Transdisciplinary education especially in relation to Science and Mathematics as well as in areas of mutual interest;
Cooperating and developing initiatives and training programmes (mainly organization of conference and publishing output in high impact journals) to meet the needs of both institutions especially in Science and Mathematics education;
Set up a mechanism for research and development collaboration between both parties upon consultation and blended-mode meeting
Organizing joint conferences/workshops worldwide and publishing papers in reputed journals.
The MoA was signed by Prof. (Dr.) R. C. Singh (SRD, President) and Dr. Suhaidah Tahir (Center Director, SEAMEO, RECSAM).