INTERNATIONAL CONFERENCE ON RECENT DEVELOPMENTS IN SCIENCE, TECHNOLOGY, HUMANITIES AND MANAGEMENT (ICRDSTHM-17)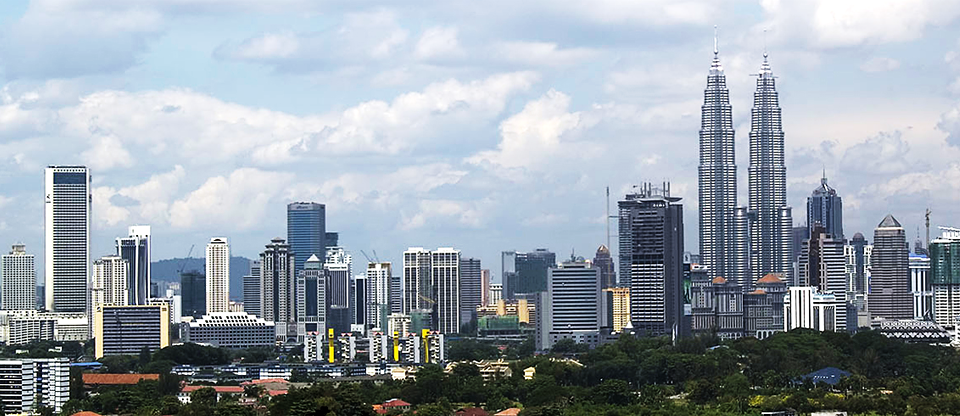 After the huge success of SRD conference entitled International Conference on Science, Technology, Humanities and Business Management (ICSTHBM-16) organized  in Bangkok (Thailand dated 29-30 July 2016) whose proceedings was published by McGraw Hill Education (India) Private Limited, New Delhi with ISBN: 978-93-5260-275-9 (for more details click here), SRD launches its next conference The International Conference on Recent Developments in Science, Technology, Humanities and Management (ICRDSTHM-17) in Kuala Lumpur, Malaysia.
The International Conference on Recent Developments in Science, Technology, Humanities and Management (ICRDSTHM-17) will take place on April 28-29, 2017. It will bring together Academicians and Experts from different parts of the world to exchange the knowledge and ideas at a common platform to strengthen the Academics and Industry. Whether you are a first time participants or have been to New Horizons before, we look forward to welcoming you to at Kuala Lumpur. We are sure you will find it to be another informative and memorable event.
CALL FOR PAPERS/POSTERS
Science and Technology: Social Networking, Software Engineering, Image Processing, Data Communication and Networks, Mobile ad-hoc and Sensor Networks, Multimedia and Virtual Reality, Grid and Cluster Computing, Cloud Computing, Algorithms, E-Services, AI and Intelligent System, Embedded Systems, Control Theory, VLSI Design, Digital Signal Processing, Fashion Design and Architecture, Physical Sciences, Chemical Sciences, Biological Sciences
Humanities: Critical Cultural Studies Theme, Communications and Linguistics Studies Theme, The relationship of humanities to other knowledge domains (technology, science, economics), The study of humans and humanity, past and present, Literary Humanities Theme Civic, Political, and Community Studies, Humanities Education Theme, The future of humanities
Management: Knowledge Management and Learning Organization, Risk Management, Decision Science, Operations Management, Business Ethics, Strategic Negotiation, Technology Management, Entrepreneurship, Performance Management, Management Information System, Supply Chain Management, Adaptive Business Practices, Management of Innovation Processes, Financial Engineering, Reliability Analysis.
KEYNOTE SPEAKER
Professor  (Dr.) Hamzah A. Rahman
Department of Quantity Surveying
Faculty of Built Environment
University of Malaya, Kuala Lumpur, Malaysia
CONFERENCE PROCEEDINGS
The accepted and registered papers of ICRDSTHM-17 will be published online in International Journal of Computer Applications (IJCA) and International Journal of Applied Information Systems (IJAIS) after peer review.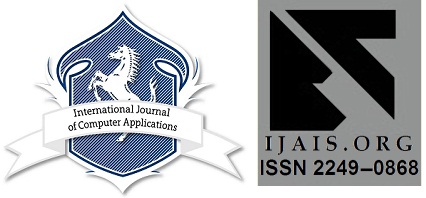 For more information please visit IJCA IJAIS
Author who cannot appear for paper presentation at conference venue have the option to present their papers through Skype. The author(s) under Skype presentation will have to inform the committee while submitting camera ready paper. The conference kit and certificates to such participants will be sent to them by Post.
Indexing
All accepted and registered papers will be indexed in Google Scholar, Informatics, ProQuest CSA Technology Research Database, NASA ADS (Harvard Univ.), CiteSeer, UlrichWeb, ScientificCommons (Univ. of St Gallens), University of Karlsruhe, Germany, Georgetown University Library, University of Washington.

VENUE
The conference will be organized in Hotel Royal, Kuala Lumpur (Malaysia).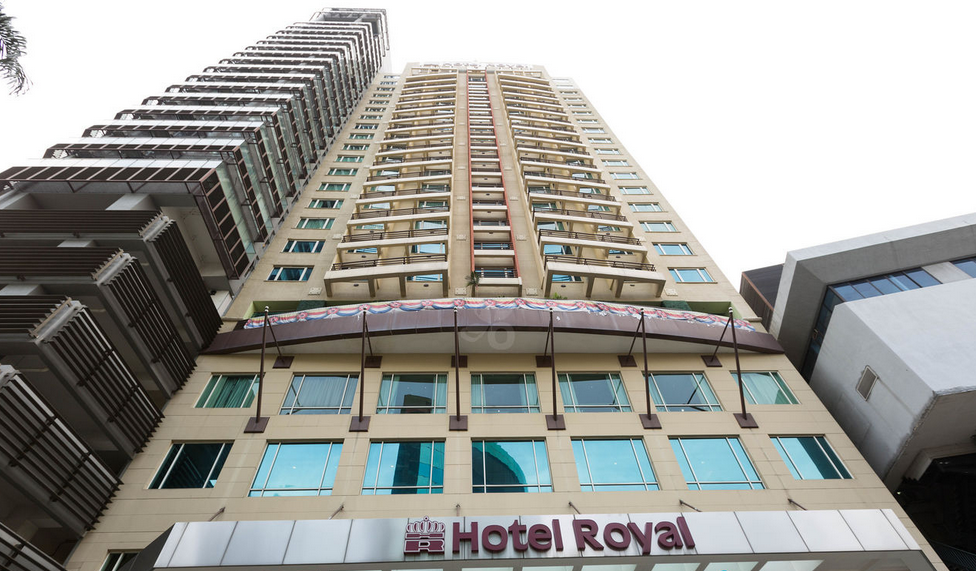 IMPORTANT DATES
First Round
Second Round
Third Round
Final Round
Draft paper/Poster Submission (.doc, .docx, .pdf)
09th Oct. 2016
27th Nov. 2016
15th Jan. 2017
20th Mar. 2017
Only after prior permission
Acceptance Notification
15th Oct. 2016
05th Dec. 2016
23rd Jan. 2017
27th Feb. 2017
(22th Mar. 2017) Extended
Camera Ready Paper Submission (Strictly in .doc or .docx format)
20th Oct. 2016
10th Dec. 2016
28th Jan. 2017
04th Mar. 2017
(25th Mar. 2017) Extended
Registration Deadline
20th Oct. 2016
10th Dec. 2016
28th Jan. 2017
04th Mar. 2017
(25th Mar. 2017) Extended
REGISTRATION FEE 
| Category | First Round (Till 20th Oct 2016) | Second Round (21th Oct to 10th Dec. 2016) | Third Round (11th Dec to 28th Jan. 2017) | Final Round (29th Jan to 20th Mar. 2017) |
| --- | --- | --- | --- | --- |
| SRD Member | USD 160 | USD 175 | USD 190 | USD 210 |
| Non-Student Author | USD 200 | USD 220 | USD 240 | USD 260 |
| Student Author | USD 150 | USD 175 | USD 200 | USD 225 |
| Poster Presentation | USD 100 | USD 125 | USD 150 | USD 175 |
| Listener | USD 105 | USD 125 | USD 150 | USD 180 |
| Extra Proceeding | USD 50 | USD 50 | USD 50 | USD 50 |
TENTATIVE MINUTE TO MINUTE PROGRAMME (AGENDA ICRDSTHM-17)
PAPER FORMAT
The papers can be submitted in SRD template as well as in IJCA DOC template. To download SRD paper template please go to Downloads link.  Once your paper is accepted, the camera ready paper has strictly to be submitted in .doc or .docx file only along with registration fee receipt and filled Copyright Transfer form duly signed by any of the author of concerned paper.
 SUBMIT PAPER
All papers to be sent to conference@socrd.org or srdglobe@gmail.com.
PLAGIARISM POLICY                                                                    
Plagiarism is the reuse of someone else's published processes, results, or words without explicitly acknowledging the original author and source. We firmly believe that ethical conduct is the most essential virtual of any academic. Hence any act of plagiarism is not accepted.
BEST PAPER AWARD
Two best paper awards will be declared on the conference day by the Session Chairs.
THE KUALA LUMPUR CITY TOUR
Kuala Lumpur is the capital city of Malaysia, boasting gleaming skyscrapers, colonial architecture, charming locals, and a myriad of natural attractions. Divided into numerous districts, its main hub is called the Golden Triangle which comprises Bukit Bintang, KLCC and Chinatown. KL is widely recognized for numerous landmarks, including Petronas Twin Towers (the world's tallest twin skyscrapers), Petaling Street flea market, and Batu Caves.
Kuala Lumpur is rich with its history on how it developed from a small tin Miners Settlement to a growing modern city currently. Kuala Lumpur with a character of its own, is also known for its colorful cultures, races and traditions. The city is further furnished by its interesting architecture, prominent landmarks and unique building. You will be amaze to see that the Oriental and colonial part of the city intertwine with interesting Moorish, Mogul and Islamic stylish building.
TOP ATTRACTIONS
Twin Towers KLCC
KL Birds Park
Aquaria KLCC
Berjaya Hills
Sunway Lagoon
ACCOMMODATION
You can also go for www.airbnb.com for best rates accommodations.
VISA
For more details please visit http://www.kln.gov.my/web/guest/home