Track 3 : Trends in Social Science and Humanities

(iCRI-2022)

The Society for Research Development (SRD) cordially invites you to participate in  Track 3 : Social Science and Humanities under 7th SRD International Conference on Research Innovations (iCRI-2022) to be organized during November 11-12, 2022 in Penang, Malaysia.

The conference is being organized in succession with the previous events conference organized since 2016 by SRD. The Track: Trends in Social Science and Humanities provides a platform for scientists and researchers from across the globe to exchange, brainstorm and identify research needs and opportunities in broad aspects of Social Science and Humanities.

CALL FOR PAPERS/POSTERS
Call for Papers from the Religious Studies, Social Science and Humanities but not limited to:
Social Science
Management
Economics
Gender Studies

Humanities
Policy
Privacy
Literary

Communications and Linguistics Studies
Critical Cultural Studies
Legal Issues regarding Services
Community Studies
CONFERENCE PROCEEDINGS
The accepted and registered abstracts of iCRI-22 will be published in Conference Proceedings with ISBN.
ONLINE PUBLICATION
The registered and presented papers of Track-3: Trends in Social Science and Humanities of iCRI-22 will be published in Zibeline International Publishing journal.


TRACK CO-CHAIRS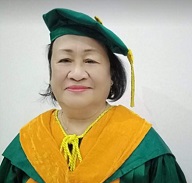 Dr. Venus C. Ibarra
San Pablo Colleges, Philippines

Dr. Gunjan Jain
Westminster International University in Tashkent, Tashkent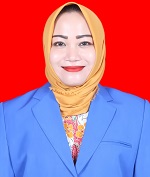 Dr. Muthmainnah
Universitas Al Asyariah Mandar, Indonesia
REGISTRATION
Category
EARLY BID (Till 31st Jul. 2022)
FIRST ROUND (Till 30th Sep. 2022)
Indians
Others
Indians
Others
Students / SRD Members
INR 7000
USD 150
INR 8000
USD 170
Academicians / Researchers
INR 8000
USD 170
INR 9000
USD 190
Industry Experts
INR 9000
USD 190
INR 10000
USD 210
PAPER SUBMISSION
Easychair (https://easychair.org/conferences/?conf=icri22ssh) in prescribed template.

CONTACT
M: +91-7017763451; +91-8392907040; +91-9971956449
E: info@socrd.org, srdglobe@gmail.com